Chief Financial Officer – Spire View Housing Association
Head of Finance
---
---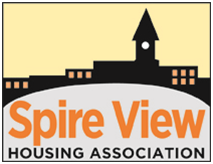 Head of Finance
Full time – 35 hours per week
£ 40,234 – £ 43,530
Spire View Housing Association is a registered social owner with 557 rental units and 13 owner-occupiers / shared owners. We operate in Royston in the north east of Glasgow. We have a unique staff sharing arrangement with our neighbors at the Copperworks Housing Association, which includes 270 additional units and 81 factored landlords.
We have created this new senior position in order to bring together for the first time internally a number of key financial activities. As the new CFO, you have the unique opportunity to help shape and develop the future of the finance function at both Spire View and Copperworks. You will play a key role as a member of the leadership team in putting our core values ​​into practice and providing our clients with a great place to live and a commitment to ensuring value for money in everything we do. let's do.
Our finance manager should be able to demonstrate basic skills in a wide range of accounting tasks, such as strategic financial planning, cash management, effective budget management, financial reporting and critical analysis of risks. We work in a regulated environment and are led by a passionate volunteer committee. Our CFO will play a key role in ensuring that the organization meets its regulatory requirements and that our management committee has the right information and professional support to effectively plan for the future. To be successful in the role, you will be a confident communicator and be able to demonstrate a strong teamwork ethic. The role is also responsible for managing a small team of staff.
We offer generous terms of service, including a defined contribution pension plan with life insurance coverage, 40 days off (including 15 holidays).
If you would like to know more about this exciting opportunity, you can contact us for an application package by email at [email protected]. If you would like an informal and confidential discussion, contact our recruiting partner Tony Carruthers at [email protected] in the first place.
The deadline for submitting applications is Monday, November 22, 2021 at 9:00 a.m.
Interviews will take place the week of Monday, December 6, 2021
Spire View Housing Association is a Scottish registered charity No .: SCO33266
Spire View Housing Association is an equal opportunity employer and accepts applications from all sections of the community.