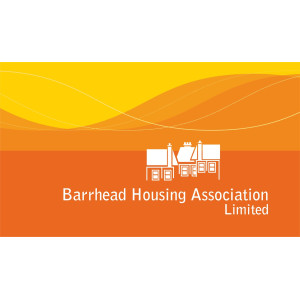 Finance Manager – Barrhead Housing Association
About Us
The Barrhead Housing Association is a local provider of affordable, high quality rental housing. Established as a Registered Social Landlord in 1986, the association's initial aim was to improve rental properties in central Barrhead and we soon embarked on a program of building new rental properties. Today, the majority of our houses are new. In 2001 we successfully transferred 245 houses from Scottish Homes and quickly carried out the major improvements required, including the demolition of properties in Auchenback – these were replaced by new terraced houses and apartments. In 2004 we became a registered Scottish charity. We are now a key locally controlled housing association owning 947 properties in East Renfrewshire, but primarily in Barrhead, Neilston, Newton Mearns and Thornliebank. This includes 12 new affordable homes supplied in partnership with Taylor Wimpey in August 2020 and 10 with Bellway in 2021. We plan to work in partnership to supply another 45 properties over the next 18 months in Barrhead.
We provide housing for approximately 2,500 people, over 750 of whom seek housing with us and hundreds participate in our community activities each year.
What we do
The Association provides housing for general housing and also specialist housing, including sheltered housing, wheelchair housing and housing for the elderly. We participate in the Scottish Government's 'Mortgage to Rent' scheme to help landlords facing serious financial hardship and a 'Rent off the Shelf' scheme to increase the supply of rental accommodation in the Eastwood part of the authority.
Community investment
Over the past three years, BHA has successfully managed community-led flagship projects, including DIY Dunterlie, which has helped local residents build confidence, develop new skills and participate in initiatives that can have a positive impact on their lives; and Creative Pathways with Impact Arts, which helped young people gain creative and hands-on experience by supporting community initiatives.
We use participatory budgeting to allow local people to choose where and how money has been spent in their local areas.
Almost £600,000 of external funding has been secured between 2018 and 2021 for our local communities. The National Lottery Community Fund in Scotland supports the Brighter Future Barrhead initiative, which aims to empower local residents and improve their health and wellbeing by tackling poverty and inequality through a coordinated approach of partners and volunteers communities, with the Association as the leader and managing partner. We have also received support from the Scottish Government's Community Support Fund, which has so far been distributed to 14 key partner community support agencies responding to the challenges created by Covid-19. Further support came from Keep Scotland Beautiful's Climate Challenge Fund project, which facilitates discussion on climate change by offering a series of cooking, upcycling and upcycling workshops, aimed at increasing understanding of climate change in the community community through climate-themed community discussions and events.
BHA was the first housing association in Scotland to sign the Board Charter for Community Investment, which commits us to placing community investment at the heart of our role as a housing association and at the heart of our purpose. social.
How we operate
The Association is headed by a board of directors team of 12 people, made up of local residents, housing professionals, our local elected official and local entrepreneurs. As members of the Association, the Board of Directors is elected at the Annual General Meeting of the Association. The establishment council meets to ensure that the Association has mastered its strategic orientations, its commitments and its services to tenants and residents.
We currently employ 28 people to carry out the operational activities of the Association. Our new human resources management strategy aims to help every Barrhead Housing Association employee reach their full potential, fulfilling our mission "At the heart of the community – investing in your future". It is an essential part of our overall business strategy, which goes hand in hand with our customer service strategy, our asset strategy and our community investment strategy. In return for the skills and commitment that our colleagues bring to BHA – we trust, inspire and support all employees to delight their customers, invest in the development and well-being of each employee and offer an exceptional set of benefits and flexible working.
Our values ​​are at the heart of what we do and how we do it. They incorporate the importance we place on people, services and quality.
RESPECTFUL – we are honest, trustworthy and reliable
ADAPTABLE – we are flexible and react to change
DEDICATED – we care about our purpose
ASPIRATIONAL – we look to the future and are committed to improving
RESPONSIVE – we are efficient and responsible.
Our Subsidiary – Levern Property Services, LPS
Levern Property Services Ltd is a subsidiary of Barrhead Housing Association and is a company limited by share. It was formed in November 2011 to become a commercial business organization with all profits plowed back into the Barrhead Housing Association. Barrhead Housing Association is the parent organization, the sole shareholder, with overall control of the subsidiary's strategic, governance and operational activities. Levern Property Services is not geographically based and will consider services within the local authority area of ​​East Renfrewshire, but not exclusively. It has an independent board of directors made up of 5 local people.
More information
The role
Finance Manager – EVH Grade 8 PA28- PA31 £40,234 to £43,530 pending remuneration
We are looking for a highly skilled and collaborative individual to join the team as the new CFO. The incumbent will play a key role in ensuring BHA's continued success through finance and innovation. The position is responsible for the operation of all finance functions. The candidate will be a qualified accountant with excellent interpersonal skills and an appetite for innovation. Work experience in the housing sector is not a prerequisite for applicants. Further information on the position can be found in the recruitment pack on our website.
How to register
To apply for the position, go to our website to find the recruitment pack.
You will find the job profile and application form, together with a document explaining how the Barrhead Housing Association will be held and how we will use your personal data and your rights under data protection laws.
Excellent terms of employment apply. The Association sees itself as an equal opportunity employer. Barrhead Housing Association is a Disability Confident Employer and offers an interview to people with disabilities who meet the minimum criteria for the position. Flexible work offered.
Requests
If you would like to have a confidential discussion about the role, please contact Helen Sutherland, Director of Finance and Corporate Services at [email protected]
To treat
Ad closing date: Monday, February 28, 2022
Candidates will be informed of the outcome of their application no later than Thursday, March 3, 2022.
Interviews: Thursday, March 10, 2022.