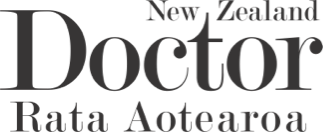 Group Finance Manager: Full Time Role – Auckland
We are looking for a dynamic and enthusiastic Group Finance Manager to provide effective oversight and astute financial management of the finance function. Reporting to the Managing Director, the Group Finance Director is responsible for monitoring and reporting processes for all subsidiaries and joint ventures to ensure that business activities are managed on time and within budget.
Pivotal will also be cost management, revenue maximization, assisting the CEO in the leadership role of subsidiaries, advising on financial planning budgeting, cash flow, investment priorities, issues policies and participation in the preparation of the annual and consolidated company. budget (in consultation with CEO and SMT). You will also be expected to promote a culture of high performance and continuous improvement, and provide support and guidance on new and improved processes and systems.
This role is full-time, part of the senior management team and will have a reporting function at board meetings and annual general meetings. He is based in Botany, East Auckland with flexible and home working arrangements available.
The ideal candidate will be a Chartered Accountant with a minimum of 5 years of postgraduate experience, with well-honed analytical skills (preferably with a strong background in cost management). They will have experience in cost and financial modeling (both project and BAU based, and a strong service industry background), business case development and people management skills. An understanding of the healthcare and/or public sector, property development, as well as excellent communication skills and an expert user of computer systems would be desirable.
For more information or to apply for this particular position, please email [email protected]
Applicants must be eligible to work in New Zealand and be fully vaccinated against Covid 19. The deadline for all applications is 30 April 2022
Care Group is a leading healthcare service provider and integrator, based in Auckland. Comprising wholly owned and joint venture health clinics, properties and new business partnerships, Care Group is focused on delivering the highest quality health care for the communities we serve. We have built our reputation on integrated patient-centered care and innovation, and on building trusted, long-term partnerships with quality healthcare providers.